15,800 miles... Just checking in. I bought a $10'ish electric storm blue paint pen from the local dealer here and filled in about 1.2 billion rock chips and two separate 4 inch scratch marks some local teenager with a key living on borrowed time did. Avg'ing 32.6 MPG since day 1 when bought on 10 SEP 16.
Current Mods:
-TRD Panel Filter
-Mod'd airbox (removed lower snorkus, removed top half secondary filer, and dremel'd the lower portion of the box to a LARGE front mount opening) I avoided spending $400 + on a TRD air box that does nothing but put a fancy red hose in and some lettering only to add less WHP to the wheels. The choke point is the lower half of the stock air box.
-H&R sport springs (for 2013 + Auris Hybrid with double wishbone rear suspension) 35mm drop front and rear
-Deleted factory muffler aft of 2nd O2 sensor and had a Magnaflow muffler of similar dimensions welded into its place.
-All factory exhaust piping from magnaflow muffler to the aft end of the car has been replaced with 2.25" piping
-An OBX canister style muffler was installed with a 2" exit to generate a small amount of torque at low RPM bands. It was custom mounted with new hangers and welded in by a local shop (Big Al's Virginia Beach VA)
-The wheels are cheapies from Discount Tire Direct they ended up being $420 mounted and balanced with the TPMS sensors swapped over. I sold the OEM wheels for $300 on Craigslist, and the drivetrain shed 24 LBS upfront 48 over all. The car chirps 2nd pretty hard.
-Wheel Specs are 17x8 Rage R20's Black with Blue anodized aluminum lugs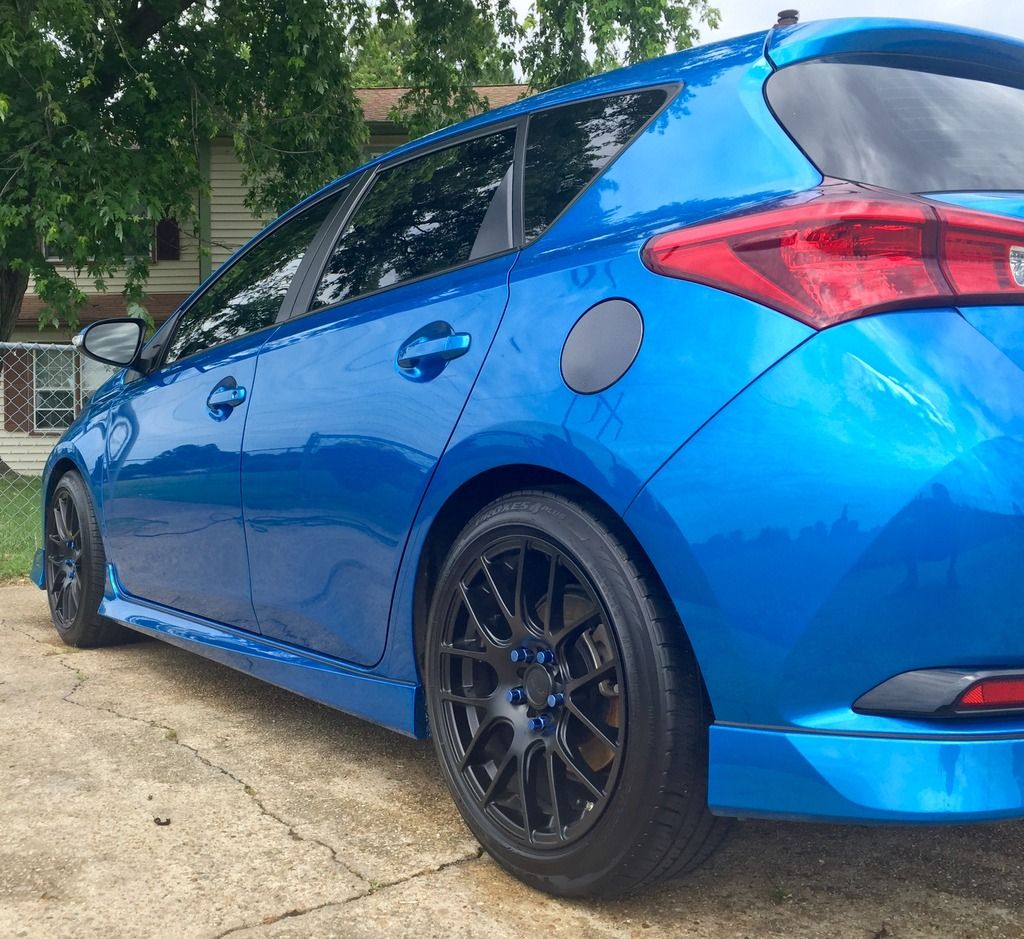 Next mods (just ordered) Non-Stop-Tuning light weight crank pulley, and TB Performance Traction Bar