There are NO RCA jacks on the OEM headunit like there were on previous model Scions. There are 2 open jacks for harnesses to plug in to that may indicate that future models with this head unit or other cars (TC or FR-S) may have a subwoofer option that a harness plugs into on the head unit though... I need to do some more research. Here are some pictures for reference. The piano black piece just pops off (gently... I started from the corner by the passenger airbag light) and there are 4 x 10mm bolts that secure the radio to the dash.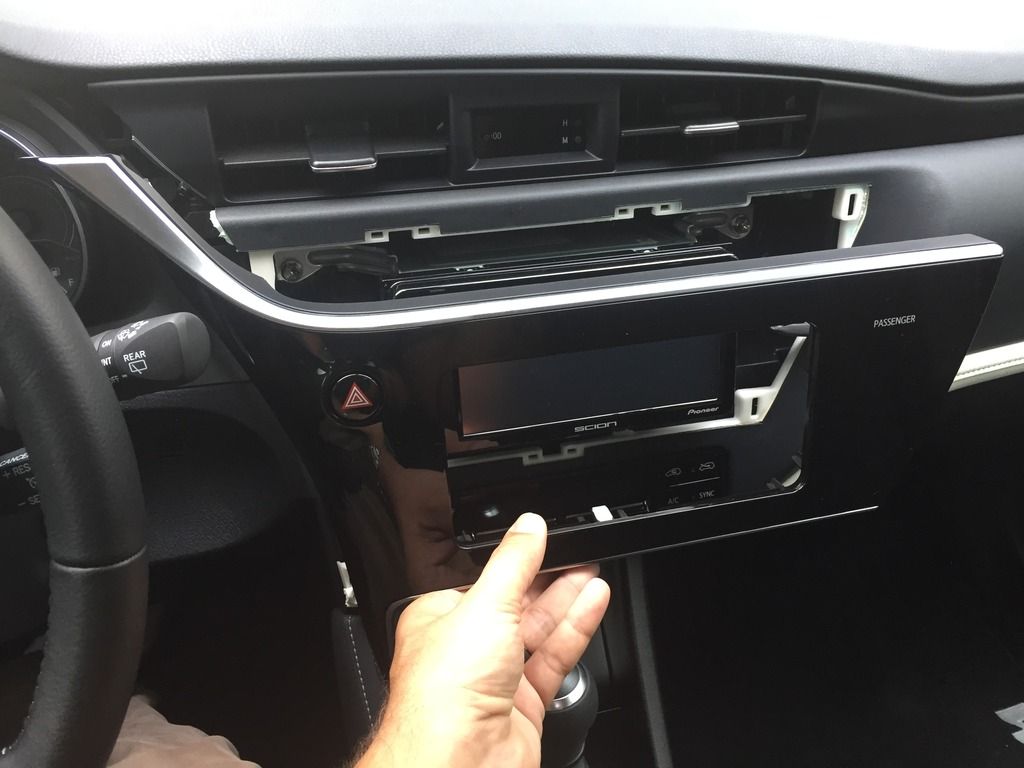 There are two plugs that attach to the piano black piece (hazard switch and passenger airbag switch) that need to be disconnected before removing the trim bezel completely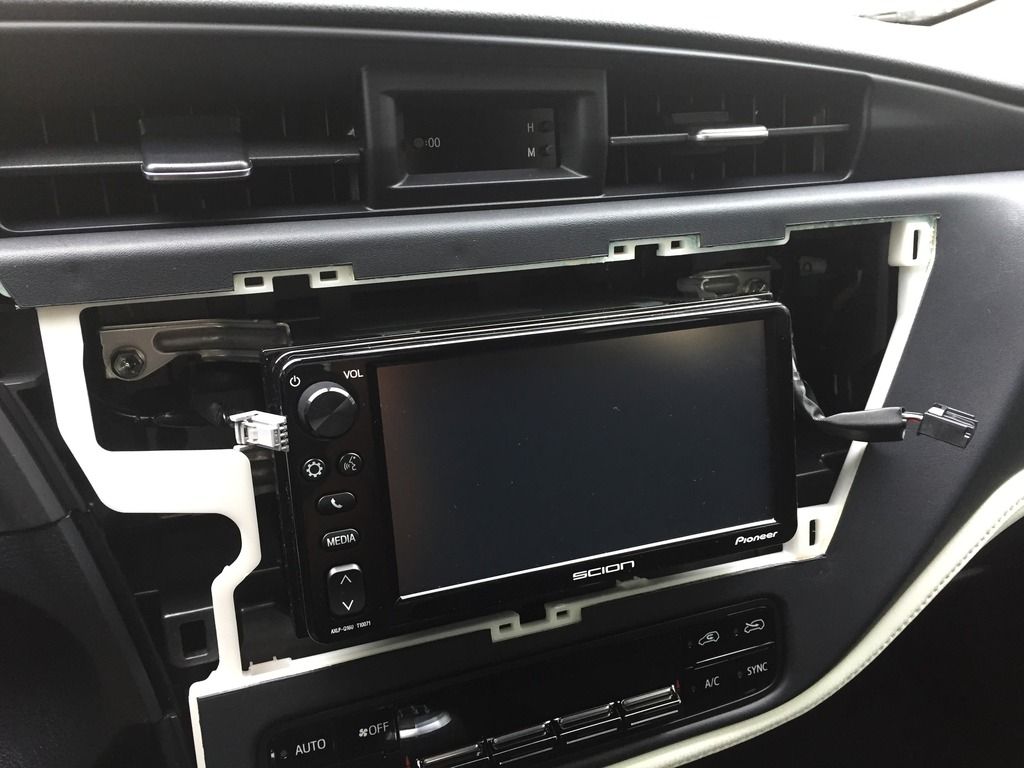 After the trim is out of the way you can removed the 4 x 10mm bolts that secure the radio to the dash and slide it out at an angle. There are multiple connectors to remove from the rear of the stereo, but as you can see there are no RCS jacks built into the head unit... this makes me sad. I really do not want to use line converters to make RCA jacks, I may look into the Bespoke NAV headunit, but before doing so I am going to read up more on the Toyota Auris, and Toyota Corolla Levin ZR then scavenge the rear interior of the vehicle, and under the seats to see if the car is pre-wired for any kind of subwoofer option we don't have yet here in the states.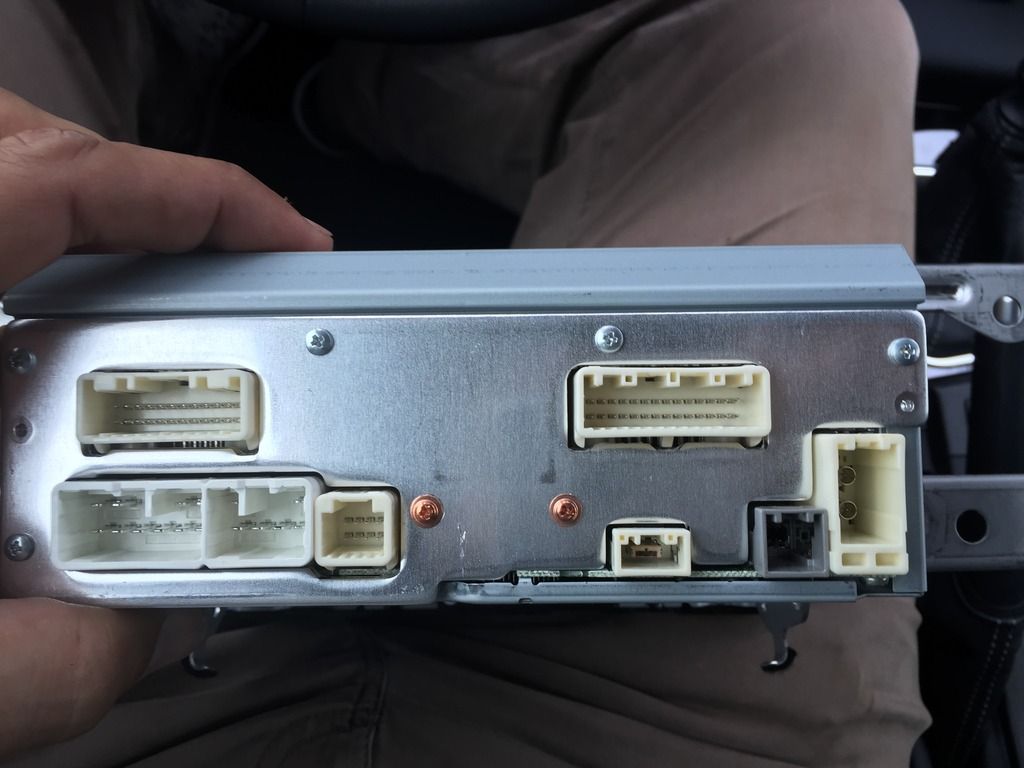 Here is the model number / info from the stereo label: